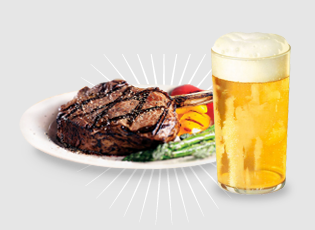 Welcome to CP's Family Restaurant!

CP's is a family-owned and operated restaurant located in Hagaman, a quaint village in upstate New York. Since 1983 we have been cooking up hearty, home-style meals served by our accomodating staff that is sure to make you feel like part of the family!
Aside from the food, you can also take-out our special freeze dried strawberries to take home, and CP's may be best known for its collection of cars, trucks, trains, antiques and gas station memorabilia. Our nostalgic atmosphere, delicious meals and family-friendly service are just a few things that have kept our valued customers coming back for decades.

A Little Bit of History...
Chuck and Carol Phillips have been in the restaurant business for almost 4 decades, opening their first restaurant in Hagaman in 1971. After many successful years they renovated one of the oldest homes in town and converted the building into a candy store and game room before opening CP's Family Restaurant in 1983.
When CP's first openened it had a capacity of 35 seats and in 1998 Chuck and Carol expanded the building again to hold over 70 customers. For more than 20 years our restaurant has been a family affair, with aunts, uncles, sublings, in-laws grandparents cousins and children lending a helping hand along the way.